New Year New Room Challenge – Week 1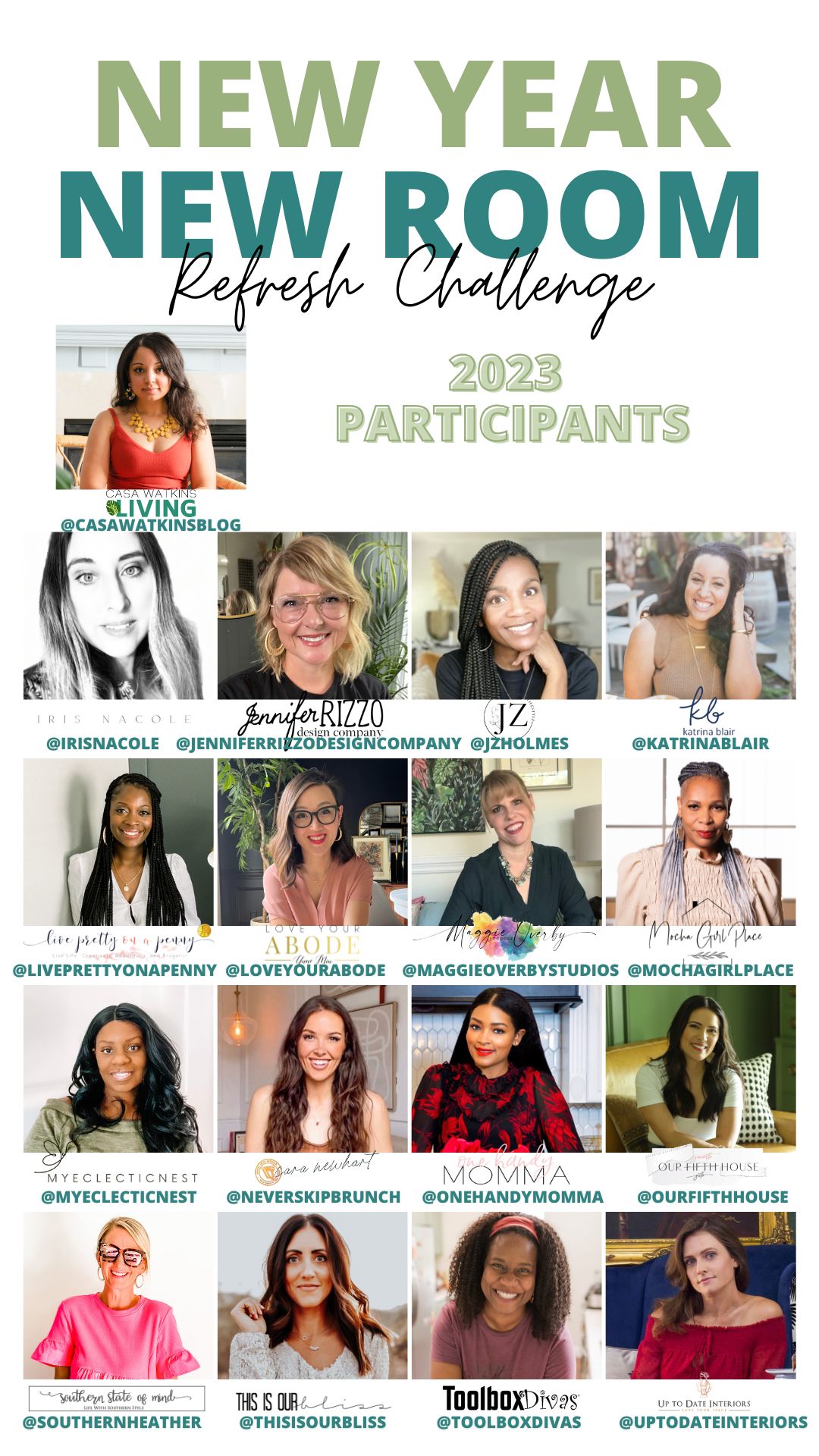 Casa Watkins Living // Iris Nacole // Jennifer Rizzo // JZ Holmes // Katrina Blair // Live Pretty On A Penny // Love Your Abode // Maggie Overby Studios // Mocha Girl Place // My Eclectic Nest // Never Skip Brunch // One Handy Momma // Our Fifth House // Southern State of Mind // This Is Our Bliss // Tool Box Divas // Up To Date Interiors
Happy New Year! Am I the only one still pinching myself when I think about it being 2023?? I mean shouldn't we be living like the Jetson's or something by now? lol
Anywho, I have big plans this year including tons of projects and getting organized but I'm kicking it off being apart of this awesome room challenge created by the lovely Stephanie from Casa Watkins Living! Since I have yet to finish my home office I started on last year, that's what I'll be working on for this! Here is a pic of my office before I did any work on it myself:
As you can see in this pic, it was a pretty blank canvas. I knew I wanted to get rid of the carpet though and get some new flooring so the first step was ripping it out. And that's what I did:
As you can see, the carpet is now gone. Stay tuned to see the new flooring my husband put in and wallpaper. I'll be doing weekly updates with this challenge so be sure to come back each week for the updates!